Seriously, why is it that every time we do a survey for the Globe and Mail, the Toronto schools all look so weak in terms of student satisfaction? The best of the bunch – Ryerson – gets a B+, which is average for the country as a whole, but everyone else regularly gets Bs and B-minuses – or worse.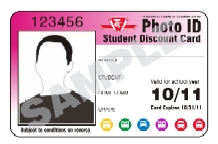 Objectively, this seems weird. U of T is by any definition a world-class university. York has the challenge of being a commuter school, but new developments to the south of Pond Road are making a difference and some of their new facilities are among the best in the country. Ryerson, now coming up on the 20th anniversary of its shift to university status, is really starting to hit its stride both in terms of research performance and the way it's handling its physical integration into a rapidly changing downtown core.
So what's the problem? Is it being in a big city, with all the high costs and long commutes? Hard to see how it could be. UBC, SFU, McGill and Concordia all tend to get higher satisfaction scores than any of the Toronto schools, despite being in similar big-city milieus. Is it institutional size? U of T and York may be behemoths, but that doesn't seem to fully cut it as an answer. For one thing, it doesn't explain the poor results at the smaller, cozier, satellite campuses.
It's a puzzle, all right: but puzzles like that are what we at HESA live for. So we've started a mini-research project to explore these questions, and we'll be sharing the results with you over the next few weeks.
Obviously, we'll start by taking a deeper look more at the issues like campus size and characteristics. But we'll also be focusing on the more intriguing possibility that the nature of the student body itself is to blame. With the help of our regular online survey panel, we'll be testing the proposition that the reason Toronto schools do badly in satisfaction surveys is because Toronto students are just crankier than students elsewhere.
If we're right, Toronto schools will be able to adjust their results for regional crankiness, and everybody else will feel the kind of smugness they do every time the Leafs miss the playoffs. That's about as win-win as it gets.
We hope you'll enjoy the series. Meantime – feel free to send us your own theories.