The U.K. is a great country when it comes to higher education innovation – good or bad, they're not afraid to take new policy ideas to their logical conclusion. Their most recent move – allowing tuition fees to rise up to £9000 – is a case in point, and it is already providing some valuable lessons with respect to the essential dilemmas of higher education policy.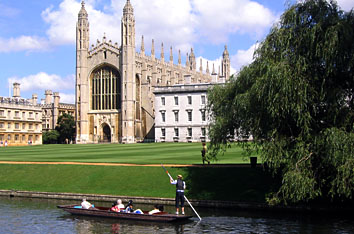 The government clearly thought that this kind of "big bang" deregulation of tuition would create real price competition – some institutions would go the high-fees/high quality route, while others would try take a more value-oriented tack. But they fundamentally misunderstood two things about universities.
The first is that universities don't care about market share. Unlike most industries, no player in this industry aspires to teach more than a tiny fraction of students. As a result, there's no one in a position to play the "low-cost, high-volume" role that, say, Wal-Mart does in retailing. They're all niche players.
The second is that though universities aren't competing for market share, they are competing for something else – prestige. And prestige, unfortunately, tends to be correlated with expenditures, which in turn are correlated with revenue.
So, when someone asks universities to compete, what they're essentially doing is setting off an arms race for revenue. And if you do that at the same time as you liberalize fees, what inevitably happens is that there will be a race to the top of the tuition scale, with no one able or willing to play the role of low-cost, high-volume provider that plays such an important role for market discipline in other industries. You can offset the effects somewhat through student aid, but as long as prestige is the metric by which institutions measure their success, nothing – nothing – can be done to alter the basic dynamic.