As you know, we at HESA have a national panel of students with whom we frequently commune to check the pulse of the student body.   Usually, we use this to look at students' educational experiences.  Occasionally, though, we also use it to look at broader social and political issues.  And today, we'd like to show you what Canadian students really think of Justin Trudeau.
Why Trudeau? Well, part of the man's narrative is that he connects with the young.  His campaign has had a few very well-attended events on campuses, such as at the University of Guelph.  On the basis of this, pundits from across the country have suggested that he has a unique ability to make youth more interested in politics and – more important for him – more interested in the Liberal brand.
Our CanEd panel results, however, show a slightly different picture.  Only 11% of Canadian students surveyed say they are paying more attention to Canadian politics as a result of Trudeau's entry into the race.
Q. Has Justin Trudeau's entry into the federal Liberal leadership race had an effect on your interest in Canadian politics?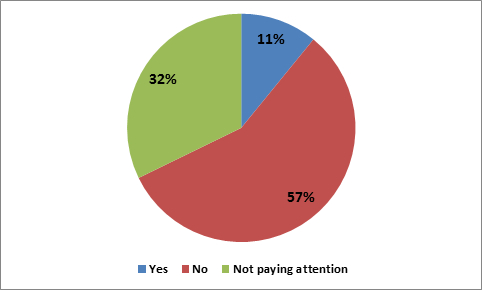 Now, that doesn't mean Trudeau's unpopular: on the contrary, his favourable/unfavourable ratings are +13, which isn't bad.  But by far the biggest group of students – 51% – simply don't have an opinion of him, one way or another.
Q: What is your opinion of Justin Trudeau as a potential prime minister?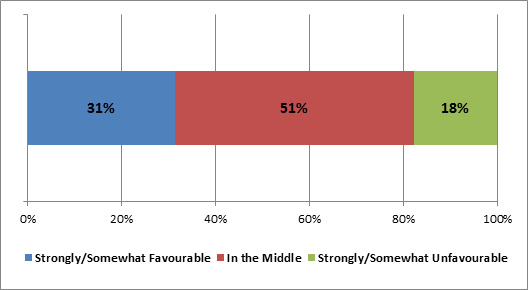 The question for the party, however, is whether or not he's actually making them any gains.  Among those students who say they've become more attentive to politics, and for whom we have a prior party vote intention record (a question we ask every few months), 51% were NDP and 33% were Liberal.  Of those who say they have a favourable opinion of him as a potential PM, 37% were Liberal, 49% were NDP, and 7% were  Conservative. For comparison, our previous voter affiliations are 47% NDP, 21% Liberal, and 21% Conservative.
In sum, the "Justin Effect" is indeed making Liberal students more excited about their own party, and eating into NDP support.  But the idea that Trudeau has some generalized, galvanizing effect on youth needs to be viewed with some skepticism.
This is the part where a responsible polling company tells you about details of its sample and methodology.  There isn't room here for that, but details of our panel and methodology can be found in the introduction to any of our insight briefs, available here.